Custom Contract Manufacturing:


Machining, Fabricating, Repairing, and Assembling Services Your Project Requires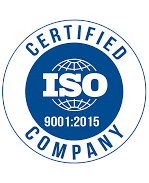 Join the growing number of customers from industries around the world, who trust and contract Allis Manufacturing Corp. with their custom machining, fabrication, repair, and assembly for their manufacturing projects. Receive the agility and responsiveness you deserve and the highest quality products on time, every time from the "Machine Shop of The World" aka Milwaukee. 
Expertise and experience from concept to completion. Work with a supply chain partner that works in over a dozen industries and is committed to ensuring your success in a timely manner.
Aerospace
Wind Energy
Food Process
Medical Equipment Agriculture
Construction  Maritime
Mining
Paper / Packaging
Recycling
Oil & Gas
Water                                Power Transmission
Wondering About Our
Capabilities?
Engineering Support
Engineering Support
From prototypes to first-run and low volume to contract manufacturing, introduce us to your project and let our experience identify supply chain challenges, navigate internal and external time constraints, and develop a shared plan to deliver your parts efficiently and without setback.
Bring your team to meet our team and co-develop your plan with us in our newly built Manufacturability Center.
What Our Customers
Are Saying
Thank you for your responsiveness and suggestions to our design to keep this project on time for our customer.
We trust Allis to handle everything we send them.
We can't thank you enough for the repairs you made to keep our equipment running after the OEM wouldn't even call us back.
Their attention to details and quick turnaround of complicated Stainless Steel parts allowed to implement Just In Time principles for our end customers.
We Speak Custom Manufacturing
You have the idea, the prints, the BOM, and the timeline.  We have the machines, the tools, the labor, the supply chain, and the expertise that customers like you count on.
Bring your team to meet our team.  Send us a RFQ to get started or schedule a meeting with us at our project center to discuss your design, identify and navigate potential constraints, and roadmap the manufacturing processes required.
Receive your quote in a timely manner and once you send the PO, we promise transparency and consistent communication throughout the project life cycle.